20" X 20" X 1" SAFETY & COMFORT MATS
Our Work Matta™ 20″x20″x1″ anti-fatigue mats are a top of the line modular safety surfacing solution.
Mats are constructed with recycled PVC and Rubber. Our safety mats have been installed for trails in National Parks in Nevada, Alaska, South Carolina and other states. The mats prevent erosion and provide a natural grass solution to meet ADA requirements for wheelchair access. Mats can be used around picnic and common areas in parks.
Industrial applications of Comfort Mats provide anti fatigue surface that will tolerate harsh conditions around workstations and assembly lines.
Potential applications range from keeping your workers safe and comfortable to giving your knees a break in your home gym.
Our 20″x20″ mats come in two variations; solid, or with holes for easy drainage. Our mats are low maintenance, easy to clean and even easier to relocate. We also provide 4″ black or hazard yellow edge ramps and corners to make a nice border in your space.
NOTE
Click on product # to contact us about pricing.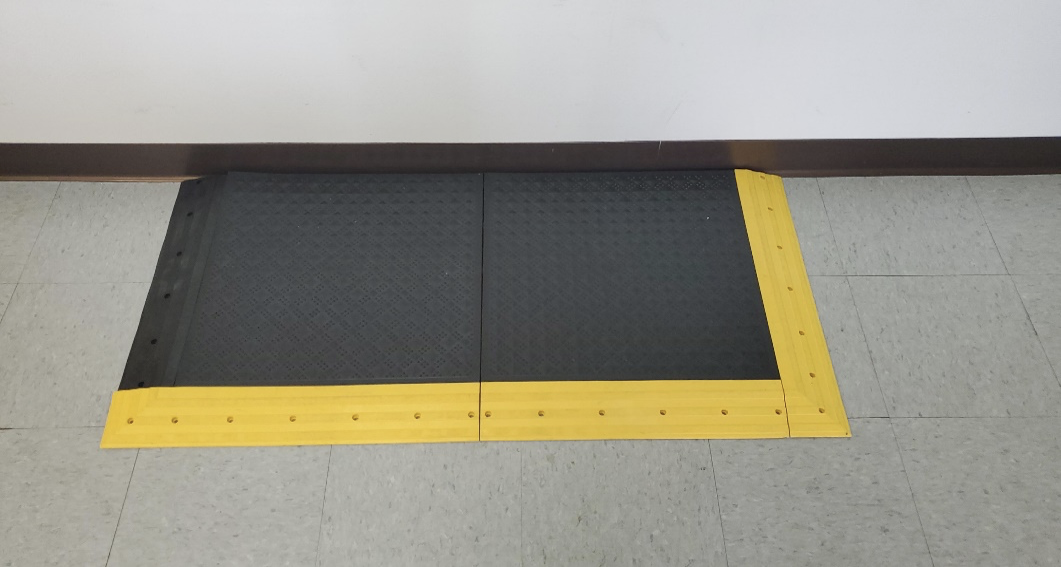 Our mats are made out of recycled PVC and have a 10 year warranty.
Installation is as easy as hammering in a nail. All you need is a rubber mallet.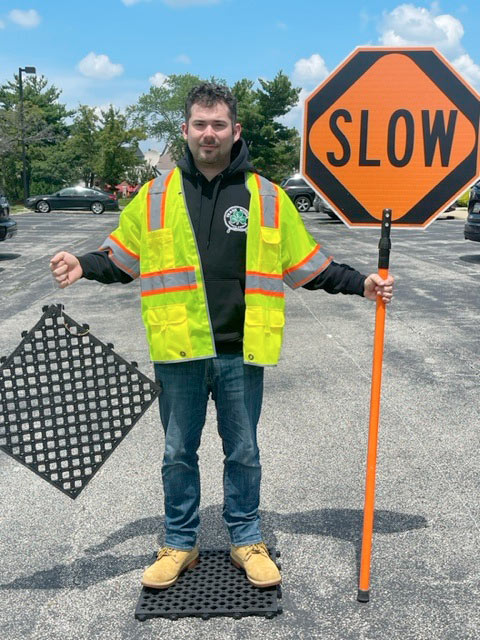 *DIVIDE SQUARE FOOTAGE OF YOUR SPACE BY 2.7777 TO FIGURE OUT HOW MANY MATS ARE REQUIRED