Safety chain, sometimes called plumbers chain is a weld-less chain made up of links folded and looped together. This is primarily used for plumbing fixtures but has many other uses.
Sash chain is a stronger, more heavy duty, chain than safety chain. It is made the same way as safety chain but with thicker material. It is used in window sashes or other pulley systems.
NOTE
Click on product # to contact us about pricing.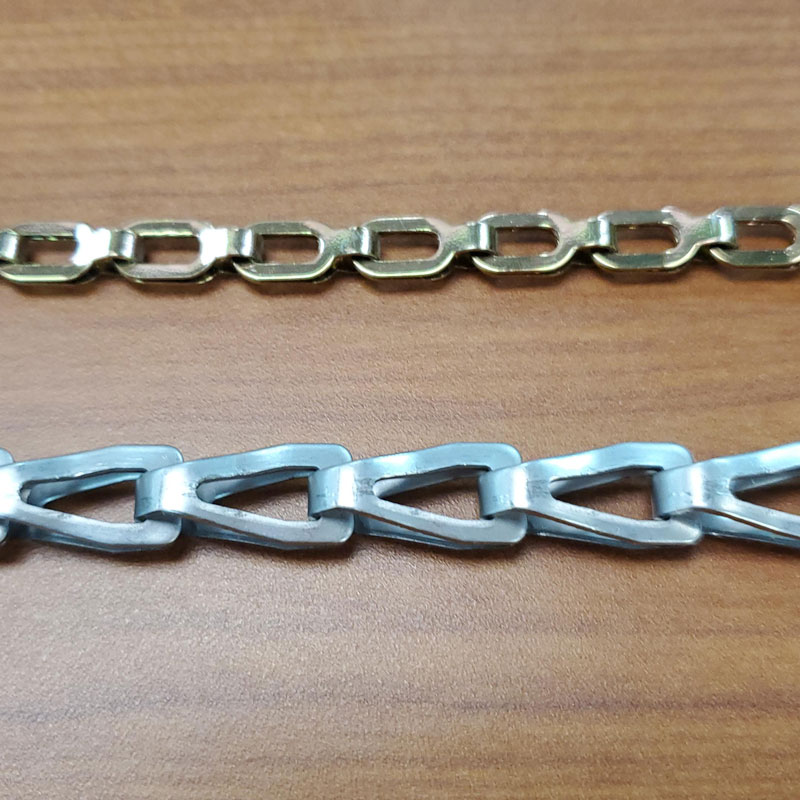 Frank Winne's chain is made right here in the USA. Our safety and sash chain meet NAS1455 and RRC-271 TYPE II CLASS 6 and class 3 specifications respectively. A wide variety of materials and finishes are available upon request. Standard finishes are Stainless Steel, Brass/Bronze , Zinc Plated Steel along with Aluminum (only available in 2/0). Frank Winne also provides custom assemblies to fit our customers' specific needs.